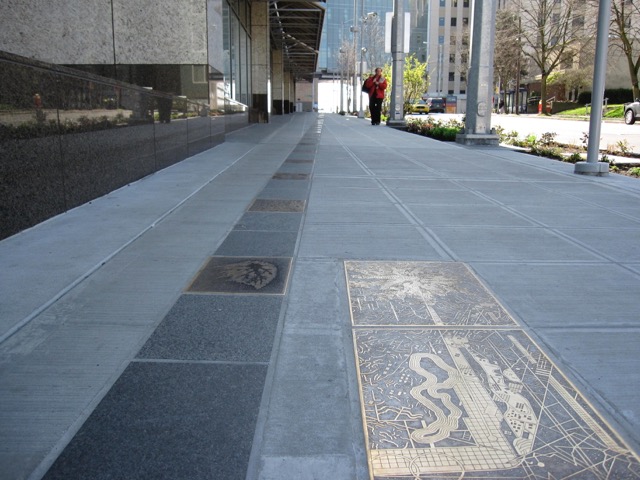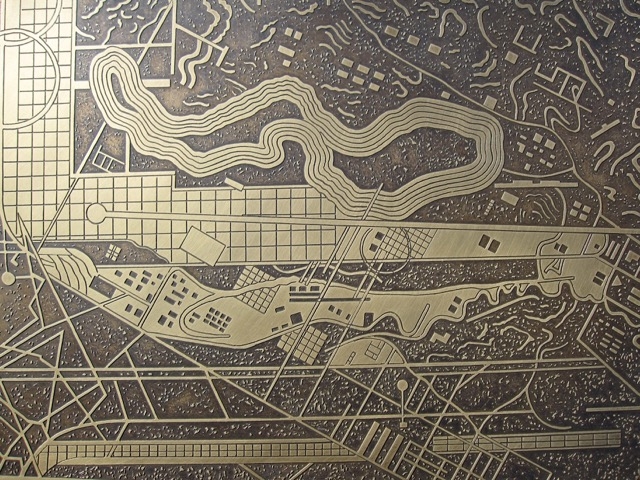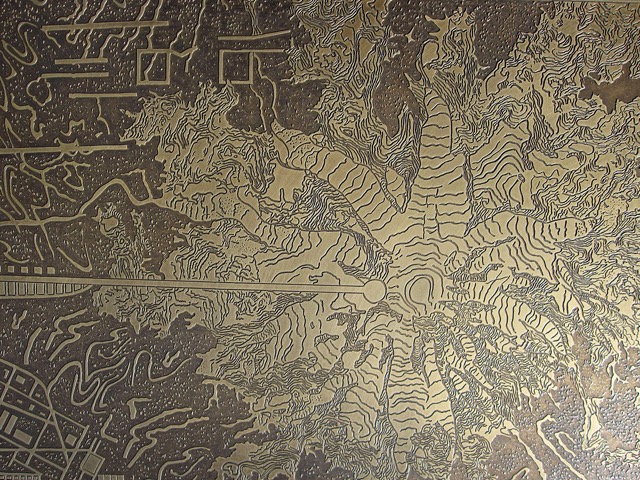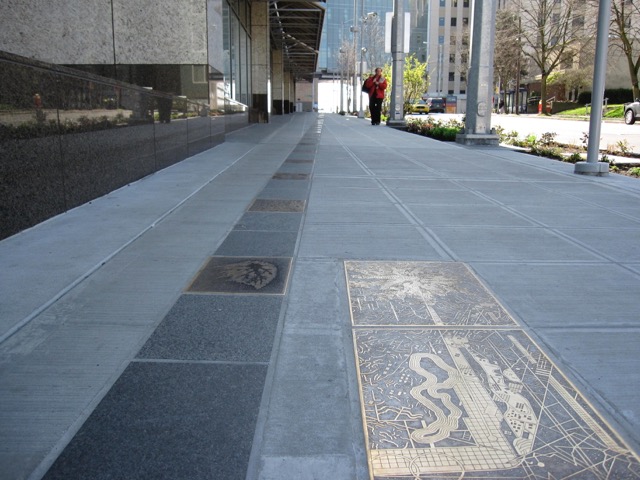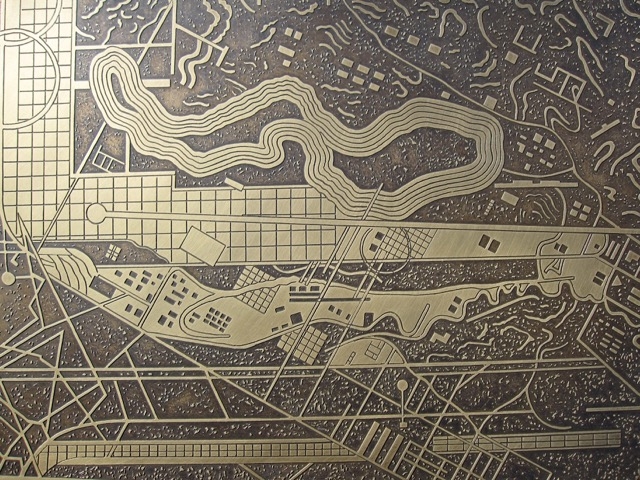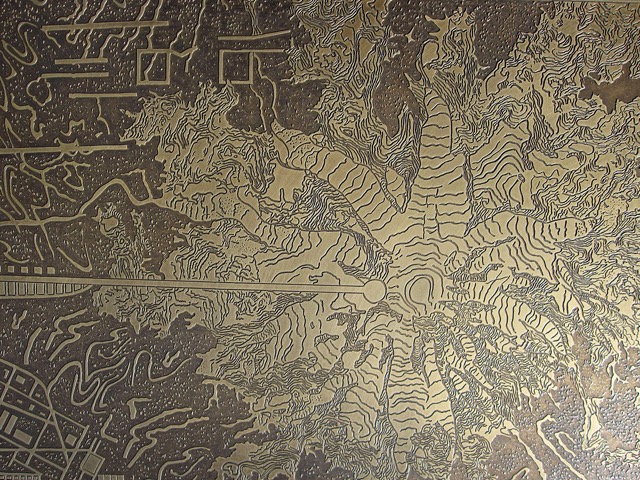 Walk to the Mountain
2009
Harborview Hospital, University of Washington Medical Center
The sculpture connects the hospital environs to the powerful presence of Mount Rainier. Impressed by the journey taken daily by both patients and hospital staff, the artist sought to bring the solace and delight of the natural world to the site. A series of bronze and stone plaques embedded in the sidewalk along 9th Avenue incorporates fractal patterns from the forest floor, the body's circulatory system, human bone, eggshell and leaf veins. The landscape plantings along the street are chosen to reinforce the experience of walking through the forest and include northwest native species, many with medicinal properties.
780' cast and etched bronze plaques: 12" W x 16" L ea.
Commissioned by 4Culture, Seattle, WA
Photo credits: Spike Mafford, Gloria Bornstein
Fabrication credits: Fabrication Specialities
Copyright © 2017 Gloria Bornstein