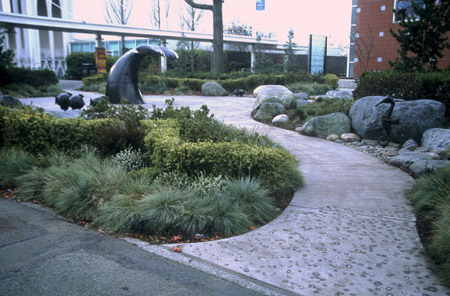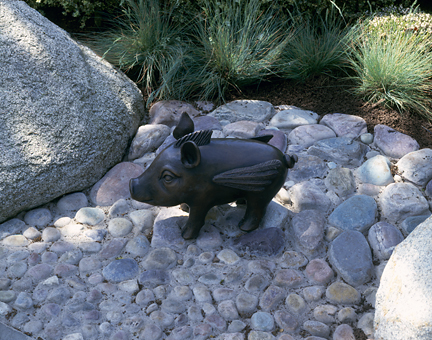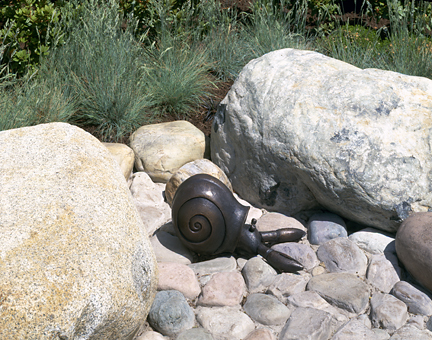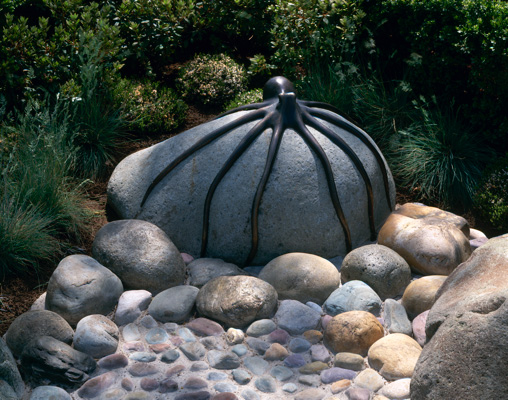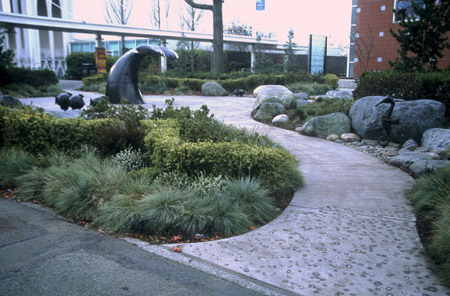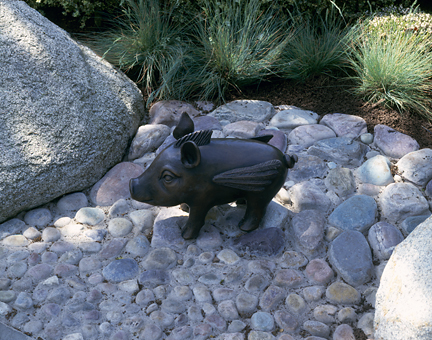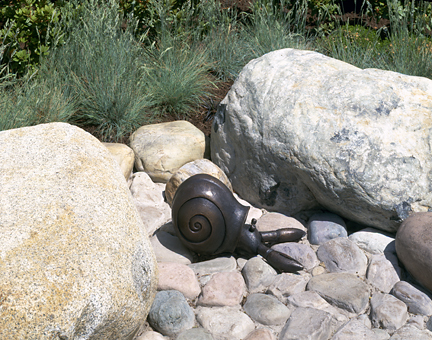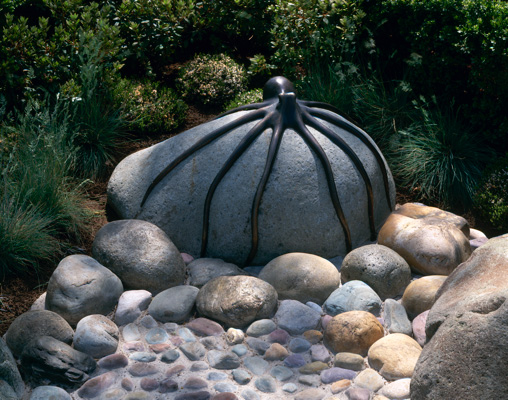 Neototems Children's Garden
2002
Seattle Center, Seattle, WA
The whale garden is derived from a nearly forgotten Salish Indian legend of whales swimming beneath the site, connecting the city's two major waterways. The centerpiece of the garden is a baby whale tail water feature, part of the artist's sculptural pod of whales installed at the International Fountain area in 1995. A community of sea creatures are situated in tidal pools composed of native plantings pruned to children's height for safety and shaped and colored to resemble tidal pools.
Whale tail water feature:
Bronze: 5' H x 8' W
Bronze sea creatures:
Octopus: Approx. 5' W
Flying pig: 24" x 8"
Hermit crab: 24"
Sea Horse: 3' x 10"
Blow fish: 28' x 24"
Commissioned by Office of Arts and Culture, Seattle, WA
Fabrication credits: Fabrication Specialities
Copyright © 2017 Gloria Bornstein