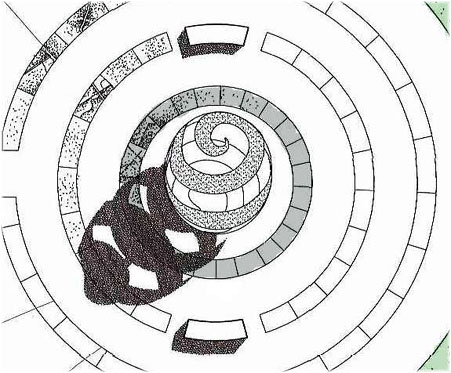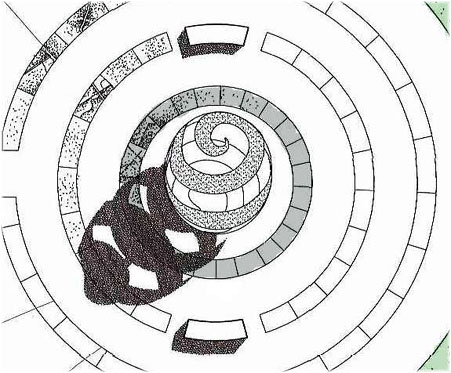 Proposal for Daedalus' Labyrinth
2007
Promenade, Long Beach, CA
The artwork is inspired by the story of the architect, Daedalus, who reinvented his story by flying from an unknown place to another. The Greek myth is a metaphor for the Promenade development project that is reinventing the story of Long Beach. The spiral emerges as an egg form, the symbolic harbinger of the future. Tethered to the sculpture is an astronaut, a modern Daedalus, referencing the history of aerospace industry in Long Beach.
Sculpture: Stainless steel 8' H x6' W
Labyrinth trail: Embedded stainless steel plate 12" W x 16" L
Commissioned by the Arts Council of Long Beach, CA
Copyright © 2016 Gloria Bornstein